"Whispers of the Forest"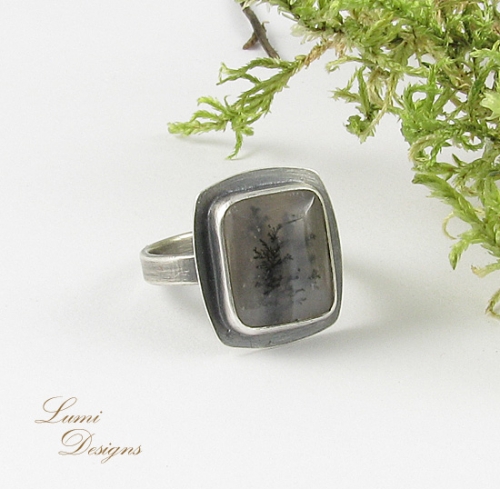 Ring "Whispers of the Forest" is made with sterling silver (925) and merlinite
Merlinite
Merlinite is a stone of cabbalists, it unites both the visible and the unseen, opening doors for us to discover our deepest intuitive skills. It helps to reach contact with the departed souls and also receive messages from them. Merlinite enables one to see previous lives. Lightworkers will be able to understand how to use lower vibrations. Merlinite shows that a rainbow can not consist of purple colour, just like a person should not deny its own negative aspects. If we learn to use all existing energies we will become whole and overcome dualities. Merlinite is also a stone of wisdom, showing that the greatest beauty and charm of life lie in its mysticality. Merlinite allows to reach the deepest and darkest corners of a problem exposing its substance. Only understanding the reasons will make it possible to heal completely.